2017 Mazda3 Hatchback Buyer's Guide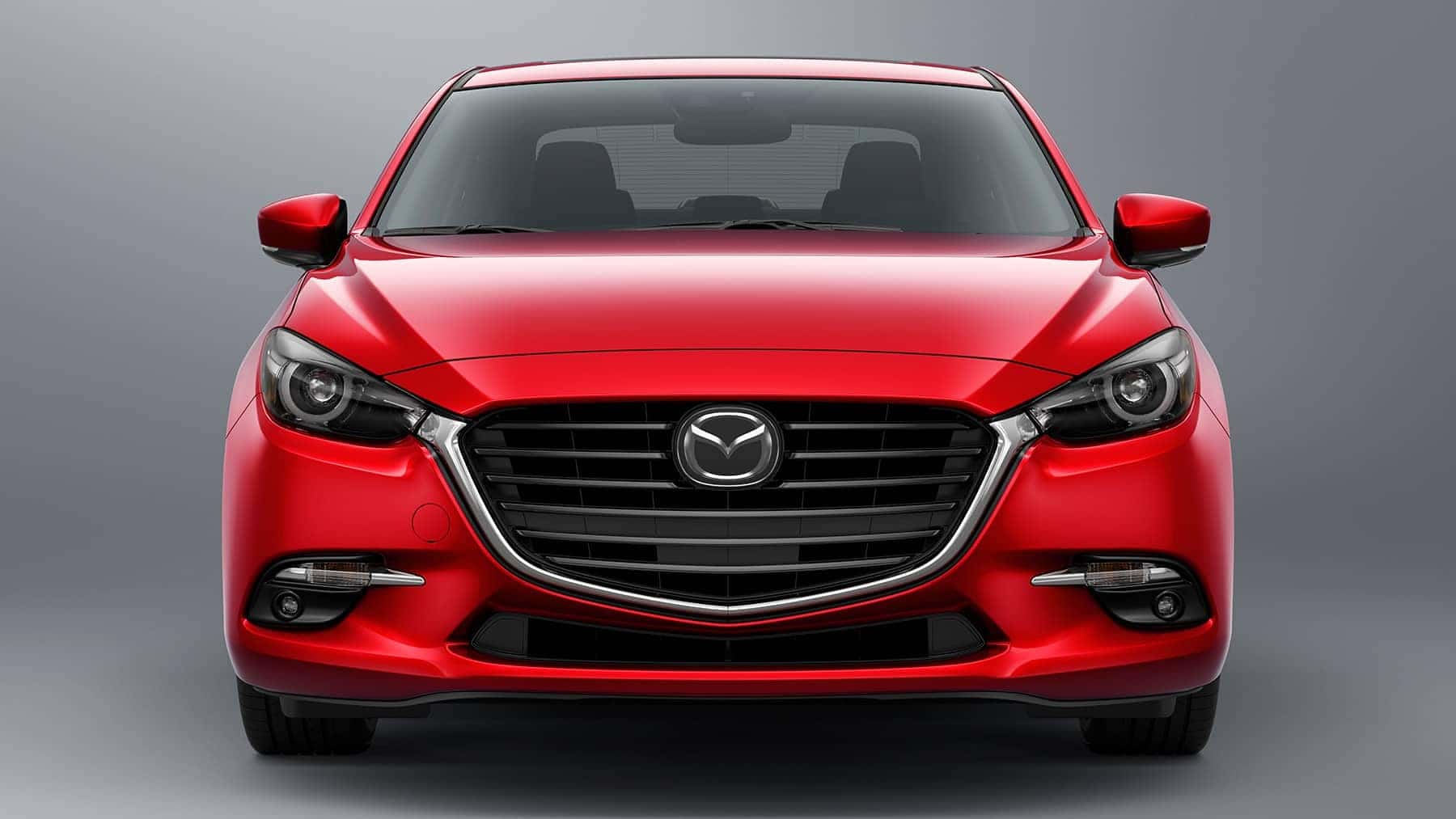 Like its predecessors, the new 2017 Mazda3 hatchback is a fun sports car with many entertainment options. The first Mazda3 was introduced in 2003 to replace the much-loved 323/Protege model. Since then it's become an attractive hatchback with a rich interior and high fuel efficiency. The 2017 Mazda3 sets new standards in safety, technology and performance, making it an excellent compact car consideration.
The Insurance Institute for Highway Safety named the Mazda3 as Top Safety Pick+, the highest rating for cars this year. The new Mazda3 infotainment system is intuitive, progressive, and fast. High gas-mileage combined with a powerful engine and new G-Vectoring control give the 2017 Mazda3 hatchback excellent performance. That's why US News ranked it #1 in hatchbacks.
2017 Mazda3 Hatchback Features
The Mazda3 is a compact car, but it holds five passengers. Choose from four trim options: Sport, Touring, Touring 2.5, and Grand Touring. Each trim option is similar, but the Touring 2.5 Grand Touring and have some additional exceptional features.
The Mazda3 has variable heated front seats for comfort and split 60/40 rear seats. For extra luxury, select leather for the steering wheel and shift lever, or a one-touch electric sliding glass moonroof. The luxurious interior of the Mazda3 will keep the driver and passengers comfortable as they zoom around Richmond.
The Mazda3 hatchback has an impressive cargo space at 47.1 cubic feet with the seats folded and 20.2 cubic feet with seats up. This is perfect for weekend trips to Charlottesville or DC.
2016 Mazda3 Hatchback vs. 2017 Mazda3 Hatchback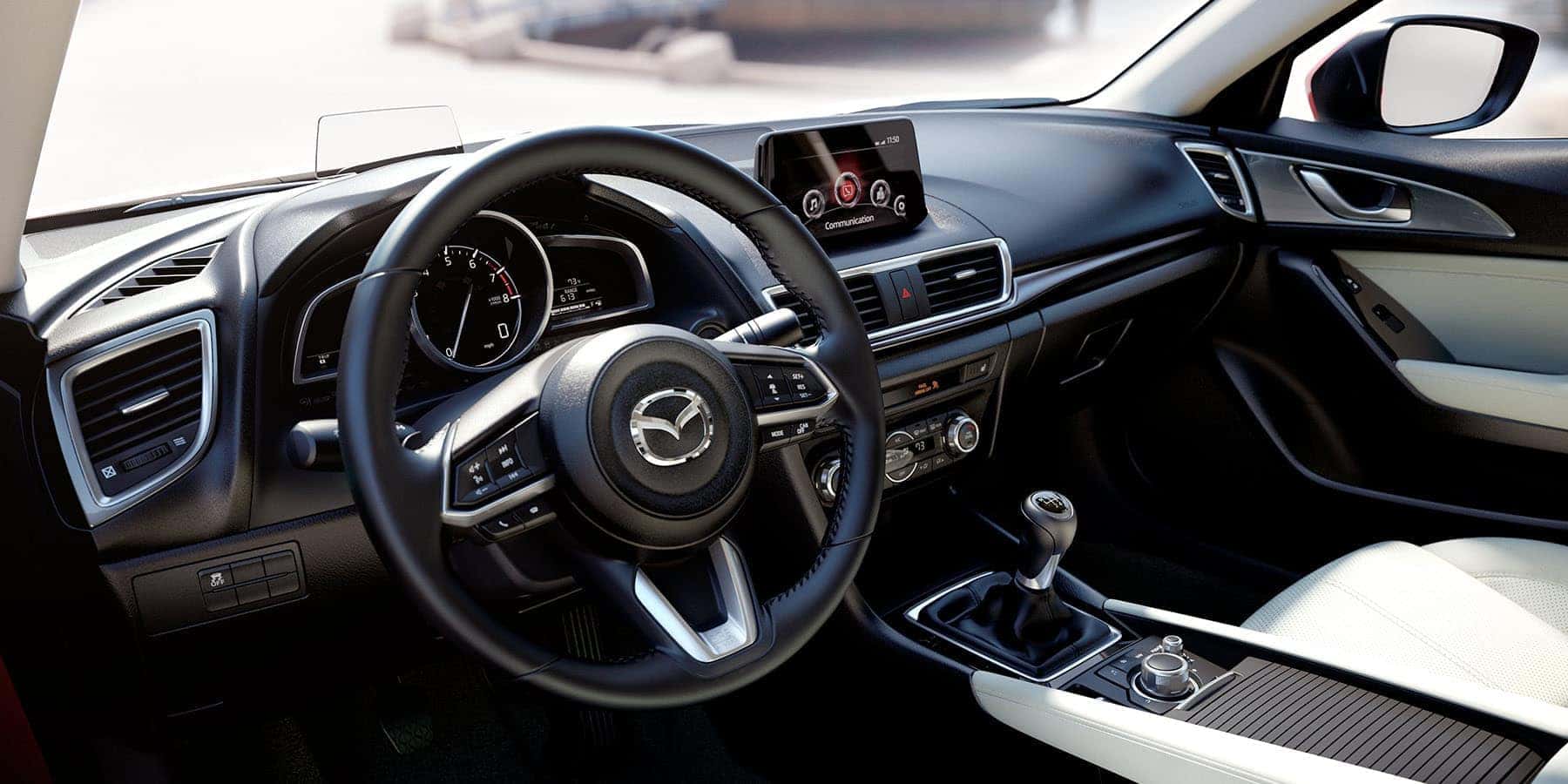 The most impressive upgrade for the Mazda3 2017 is the incorporation of Mazda's G-Vectoring control system. This system helps the driver have more precise control by adjusting the weight of the vehicle and the output power for a smoother driving experience. 2017 hatchback model also has a revised exterior with a sleek new front design and new color options.
Other notable changes include a heated steering wheel option and three times the stow-space in the door to store water bottles for excursions to Belle Island.
Mazda3 Hatchback vs Mazda3 Sedan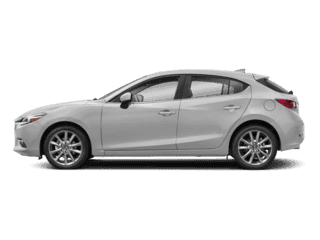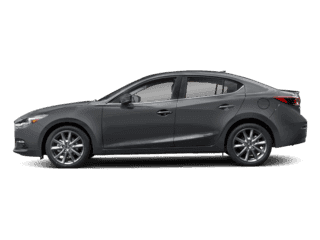 Trying to decide if the hatchback or sedan is better for your lifestyle? The 2017 Mazda3 hatchback and sedan both feature the same engines, safety rating, 5 passenger capacity, 60/40 fold down seats, manual and automatic transmission options, and affordability.
The biggest differences between the Mazda3 hatchback and sedan are the starting price and cargo space. The starting price for the hatchback is slightly higher, but if you're looking for added cargo space it is worth it. The Mazda3 hatchback has over twice the cubic feet of storage for carrying soccer equipment or even small furniture across Richmond. Not interested extra cargo space? Read our 2017 Mazda3 sedan buyer's guide for more information.
| | 2017 Mazda 3 Hatchback | 2017 Mazda 3 Sedan |
| --- | --- | --- |
| Starting Price | $19,095 | $17,845 |
| Cargo Space | 47.1 cubic feet | 20.2 cubic feet |
| Trim Options | 4 options | 3 options |
Mazda3 Hatchback Safety Features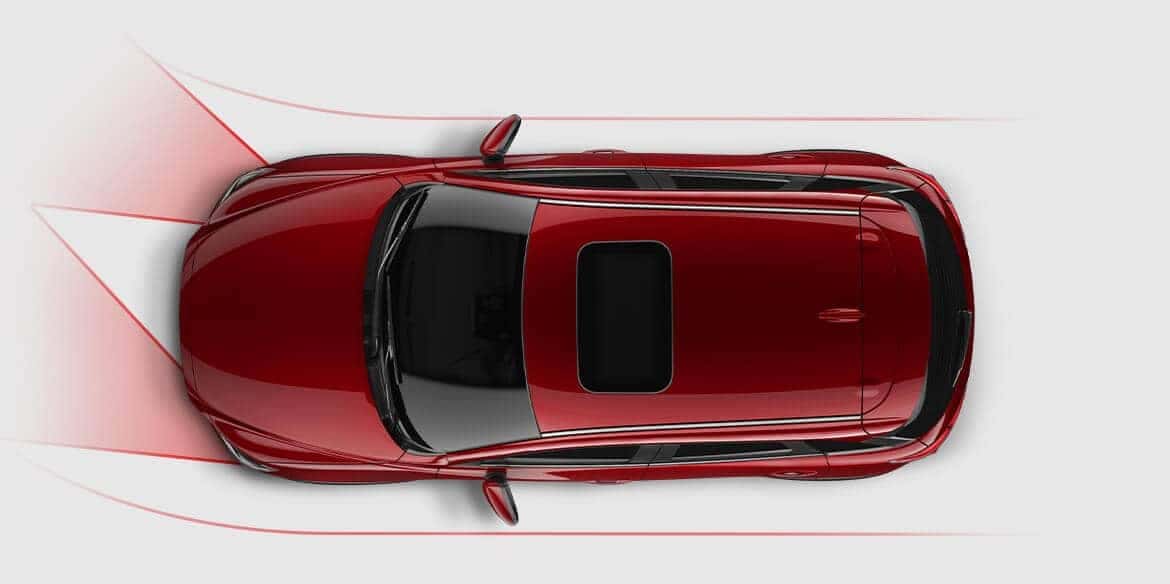 The 2017 Mazda3 hatchback is packed with safety features to protect your family while driving through Richmond. Multiple cameras and a radar work together for improved safety performance.
Traffic Sign Recognition
The Grand Touring trim comes with traffic sign recognition to help the vehicle detects and responds to traffic signs that you might otherwise miss – keeping you safe with ever-changing construction on Broad Street and new roundabouts in the Museum District. Traffic sign recognition allows the 2017 Mazda3 to easily outrank the Honda Civic and the Volkswagen Golf in safety ratings.
Camera and Radar Technology
Parking in Richmond's tiny downtown garages no longer has to be stressful – the Mazda3 is equipped with backup cameras and traffic alerts to let you know exactly what cars around you are doing.
While traveling on Richmond's winding interstates, you don't have to worry about drifting outside your lane. The lane departure warning system will notify you, and if no action is taken, will make minor steering changes to keep the car on track. If you intentionally change lanes, the blind spot monitoring keeps you safe with the chiming sounds and warning lights.
Driving at night is less challenging with the high-beam light control which automatically adjusts your high-beam lights on and off for oncoming traffic. Also adaptive headlights move 15 degrees towards curves when turning for better visibility.
Crash Safety
The Mazda3 uses radar to help you maintain a safe and comfortable distance from the vehicle in front of you when using cruise control. These same radars control the Smart Brake Support functions that will automatically apply the brakes if you're about to hit an object ahead.
Numerous safety features keep everyone safe in an accident. These include side impact door beams, side impact air curtains, front seat-mounted side-impact airbags, and weight sensors for passenger front airbags.
The safety features of Mazda3 2017 earned it the Top Safety Pick+ rating by the Insurance Institute for Highway Safety.
Mazda3 Hatchback performance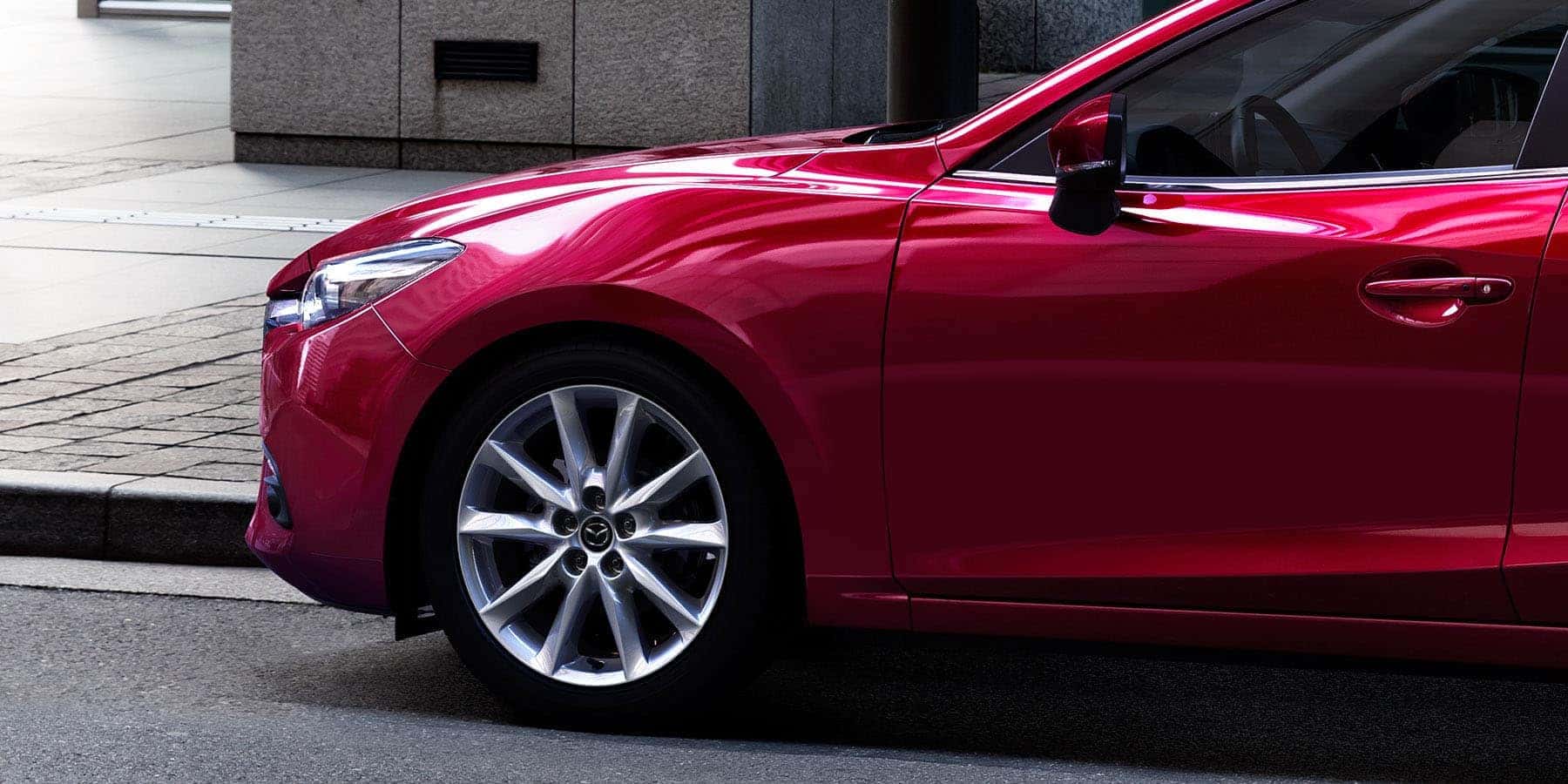 The 2017 Mazda3 SKYACTIV®-G 2.0L and 2.5L gasoline engines offers advanced fuel efficiency, while the six speed automatic shifts provide smooth and steady acceleration. These small but powerful engines deliver up to 185 horsepower and up to 37 miles per gallon.
| | Sport | Touring | Touring 2.5 | Grand Touring |
| --- | --- | --- | --- | --- |
| Horsepower | 155 | 155 | 184 | 184 |
| MPG | 37 | 37 | 35 | 36 |
| Engine Size | 2.0 L | 2.0 L | 2.5 L | 2.5 L |
The most impressive new feature for performance is the new G-Vectoring control. This controller calculates the optimal torque of the engine to improve overall stability when turning. It adjusts power delivery and shifts vehicle weight for more consistent performance. These detailed calculations work with the driver to ensure a more comfortable ride.
Mazda stands by the 2017 Mazda3 hatchback with the following programs:
3-year/36,000-mile "Bumper-to-Bumper" Limited Warranty
5-year/60,000-mile Limited Powertrain Warranty
3-year/36,000-mile 24/7 Roadside Assistance Program
Fuel Performance
The Mazda3 engine pairs performance with excellent fuel economy, meaning you can spend less money on gas and more at restaurants like Pasture or The Roosevelt. The 2017 Mazda3 gets 28mpg in the city and 37mpg on the highway. The stronger 2.5-liter engine gets 26mpg in the city and 35mpg on the highway.
A Comfortable Driving Experience for Passengers
Between the turn, precise steering and the side of the seat supports The Mazda3 is one of the most comfortable compact cars for your daily commute, Sunday drives to Maymont, or even long road trips. This does not only apply to people in the front seats – there is enough room for three adults in the back seat for a trip around town or two for a longer journey. Low road noise and a well-formed headrest add to the Mazda3 hatchback's comfort. But comfort isn't boring in the Mazda3. This sporty car with quick acceleration transforms your everyday journey into a fun ride.
Mazda3 advanced technology features
The Mazda3 also offers a wide range of exciting technology advancements in its stylish interior. The infotainment system, Mazda Connect, provides traffic information while keeping you entertained with a range of features including:
A 7″ full-color touch-screen
A commander control for easy access
SiriusXM Satellite Radio
SMS text message audio delivery and reply
HD Radio
Bluetooth hands-free phone and audio streaming capability
For reliable sound quality Mazda has installed a Bose surround sound system with nine speakers that can be controlled by buttons on the steering wheel. If your phone battery is on empty, you can charge it with the 12-volt power outlet or USB cable plugin. The digital speedometer and active full-color driving display provide information on your Mazda's performance when driving around Richmond.
Never spend time searching in your bag for your keys again: the Mazda3's remote engine start, advanced keyless entry, and push button start eliminate the need for traditional keys.
2017 Mazda3 Hatchback 5-Door Pricing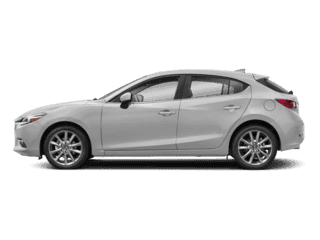 The new 2017 Mazda3 Hatchback starts at just $19,095.
| | Sport | Touring | Touring 2.5 | Grand Touring |
| --- | --- | --- | --- | --- |
| Starting MSRP | $19,095 | $22,245 | $22,395 | $23,895 |
Testing a Mazda3 Hatchback at Whitten Brothers Mazda in Richmond
What's stopping you? Advanced safety, performance, and technology come together in the 2017 Mazda3 hatchback to make it best in class. This award-winning compact car is waiting at Whitten Brothers Mazda on you. To schedule a test drive or to ask questions about the Madza3 hatchback, contact Whitten Brothers Mazda online or by phone today.